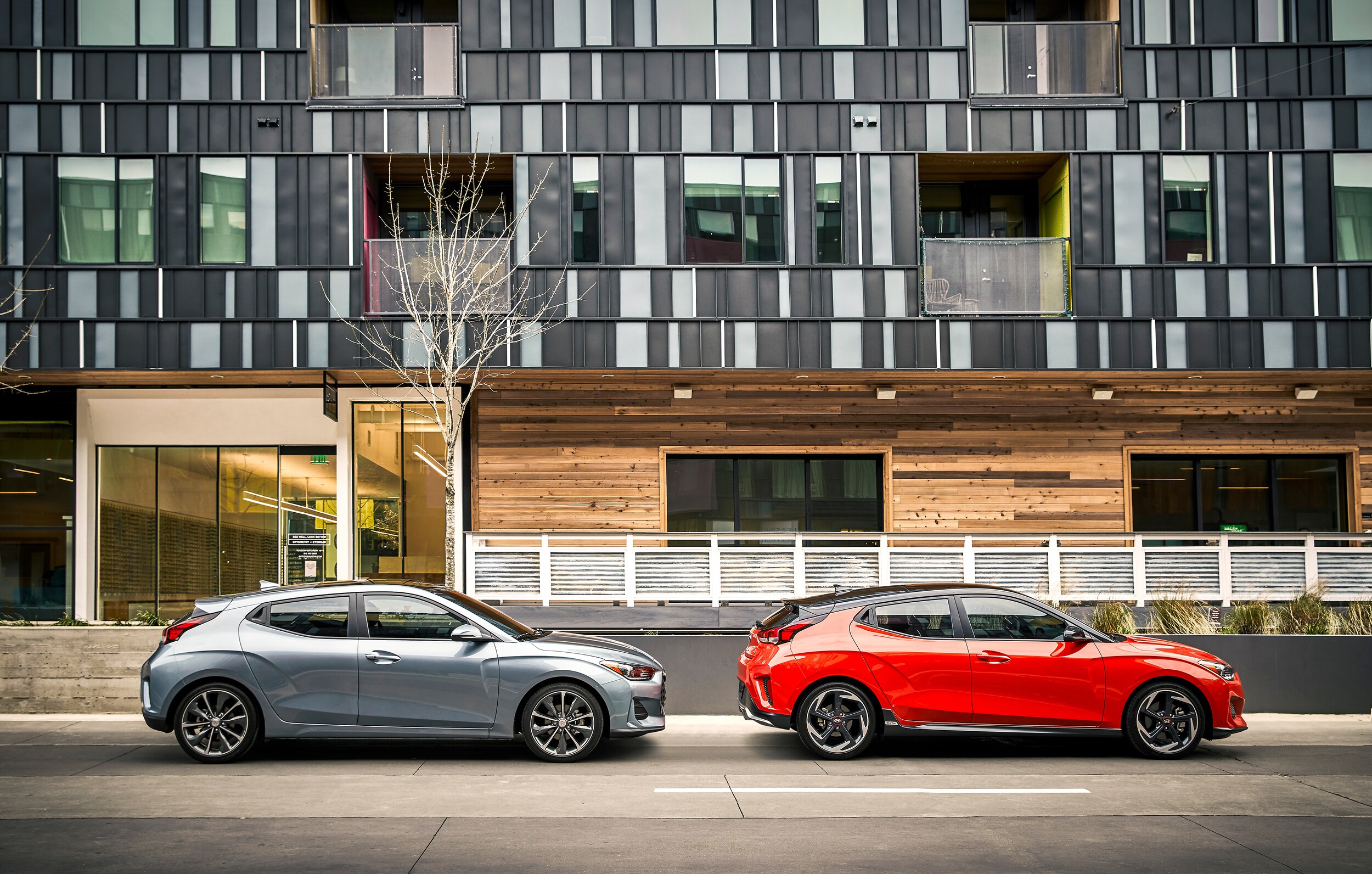 ?
Many models wait for you at our Hyundai dealership, and the Hyundai Veloster is one of the most unique. This compact hatchback has a sporty feel, fair pricing, and only three doors for passengers. There is seating for four and a lot of space for all as well as more cargo room, but only one door sits on the driver's side while the passenger's side has two. This design is just part of the style of the Hyundai Veloster, and if you'd like more details, we provide a lot below!
What to Expect When Buying a New Hyundai Veloster
The new Hyundai Veloster has a lot of space for a four-passenger compact car, and that space includes a lot of legroom in both rows as well as cargo room behind the rear seats. The Hyundai Veloster is unique in that the driver's side only has one door, but that wider opening makes it easier to get in. You'll have many choices regarding the seat materials, too, and that includes soft leather upholstery!
The compact build of the new Hyundai Veloster makes it easy to handle with precise steering being a key part of why it's so fun to drive. You can opt for a turbo engine that has 201 horsepower but still-impressive fuel economy. Another reason that the Hyundai Veloster has many fans is that it provides a lot of value thanks to the many features it offers. A helpful infotainment system is standard, and it includes Apple and Android smartphone connectivity, and there are even driver-assist safety measures standard in the new Hyundai Veloster!
Contact Our San Antonio Hyundai Dealer for More Info!
The new Hyundai Veloster is so versatile that we see drivers from all walks of life checking it out. We love talking about this new Hyundai hatchback and why it is unlike any other vehicle on the market, so if you have any interest in it, be sure to contact our dealership today!