Find your new Hyundai at World Car Hyundai North! When you're looking for an exceptional level of dependability, and a vehicle with cutting-edge elements, from the design to the technology, a new Hyundai may be on your mind to purchase or lease. You don't have to look far to find your new Hyundai for sale near New Braunfels; check for a new Hyundai car or SUV at our Hyundai dealership today. It's a clear drive down I-35 S from New Braunfels to World Car Hyundai North.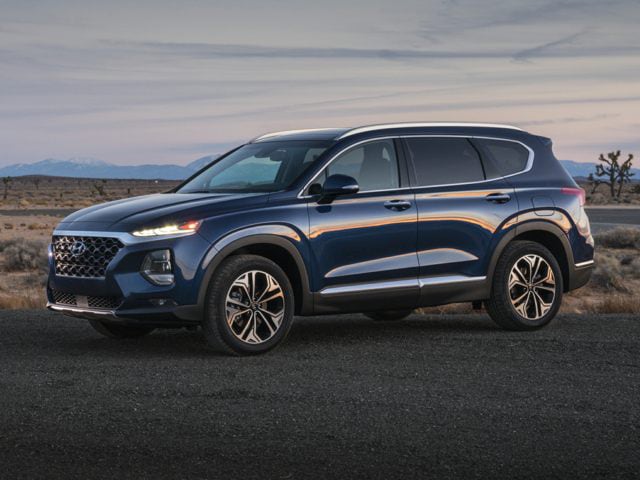 See Why Drivers in New Braunfels Want to Buy or Lease a New Hyundai from World Car Hyundai North
If you want to get met with a vast selection of new Hyundai models, we're a great spot for New Braunfels drivers to find a new Hyundai SUV or a new Hyundai car. You can see versatility with a new Hyundai Kona, as well as a compact size to have fun piloting around. Many other family-friendly options get stocked, too, like an adaptable new Hyundai Tucson and new Hyundai Santa Fe.
Are you looking forward to maneuvering through commutes in a new Hyundai car? We can be your new Hyundai dealership serving New Braunfels to find popular new Hyundai car options, from hatchbacks to sedans. If technology flowing throughout and luxury interests you, a new Hyundai Elantra could be a favorite of yours. For welcoming your drives with something sporty and functional, consider a new Hyundai Veloster!
There are many new Hyundai models to research in the lineup, and whether it's something with power, capability, space, or smart technologies that you want in a vehicle, we're confident you'll be able to experience a new Hyundai that's pertinent to your lifestyle. Come down for a test drive in a new Hyundai, and we can go forward with financing or leasing when you're ready.