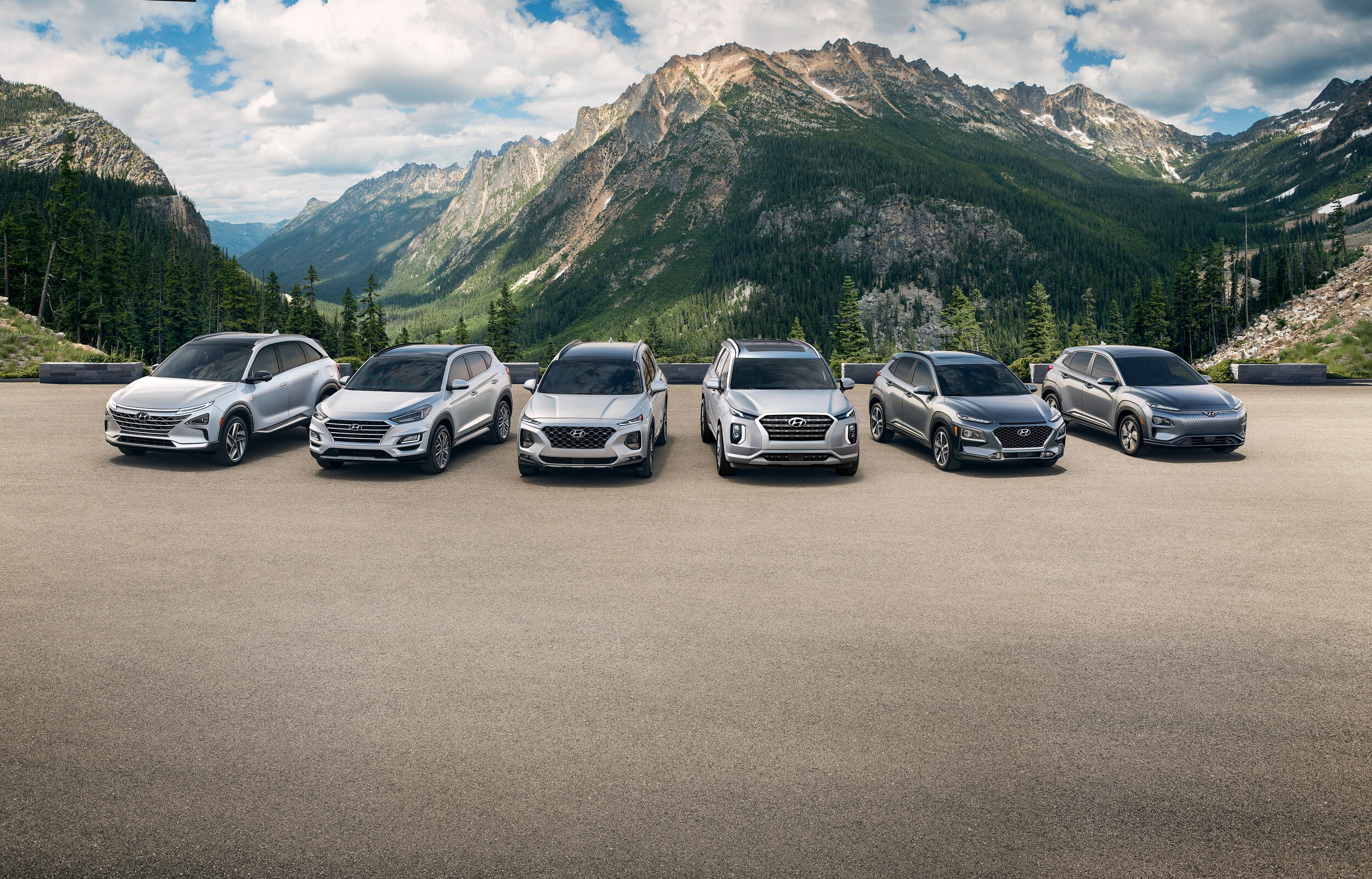 ?
Our Hyundai dealership has helped many drivers find the right new car or SUV for sale near New Braunfels, and our friendly team is a key reason why many shop with us. We love telling guests at our dealership all about the new Hyundai models for sale here, and we have many ways of providing the info that you're looking for when you want to buy a new Hyundai. Below, we discuss ways to learn about our new model lineup, so be sure to keep reading!
What to Expect When Shopping for a New Hyundai Near New Braunfels
The Hyundai lineup offers drivers a variety of cars and SUVs to choose from, and those range from hatchbacks and sedans to crossovers and mid-size SUVs. Many want to buy a new Hyundai sedan, like the Hyundai Elantra compact or Hyundai Sonata mid-size, because they pack a lot of value, features, and are fun to drive. If you need a family-friendly SUV, the Hyundai Tucson has made lives easier for many in the area, but a new Hyundai Palisade is more powerful and may suit you better!
Our website holds a lot of info about each of our new Hyundai models for sale, and we also have items like a video Q&A page to guide you through buying and owning a new Hyundai. You can find videos comparing new Hyundai models as well as run-throughs for the features of your new Hyundai, which will help you get the most out of your experience!
Contact Our San Antonio Hyundai Dealership for More Details!
We hope the info above and on our site helps you get all the details you need about our new Hyundai models, but we're easy to reach if there are more answers that you need. We hope that you email, call, or visit us soon!